Maximising the Benefits of Managed Cloud IT Environments

Justin Polley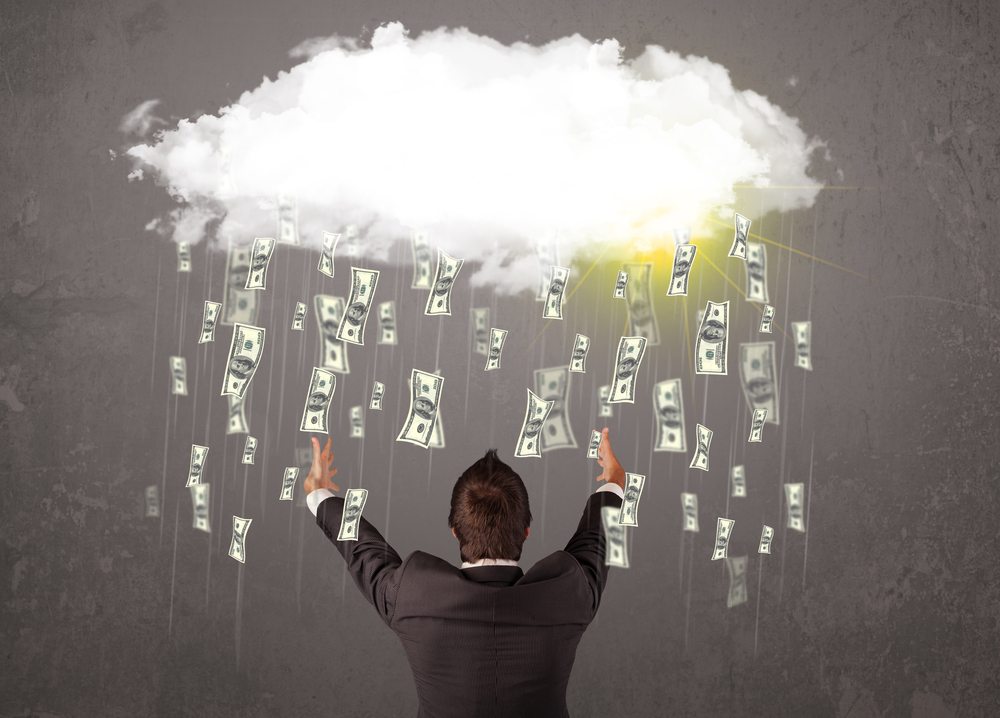 Using the cloud for business is the on-demand delivery of IT resources over the internet with a pay-as-you-go pricing model. It means instead of buying, owning, and maintaining physical kit, businesses can access technology services, such as IT resources, computing power, storage, and databases as and when needed.
Traditionally, IT infrastructure was designed to handle the maximum workload. It meant businesses would be charged the same regardless of their usage. With the cloud, businesses are charged based purely on usage, not on the usage they think they need. This is how the cloud is fundamentally different.
The overall cloud adoption rate in the UK now stands at 88% (Cloud Industry Forum)
Cloud offers a more agile, fluid IT environment whereby the potential to make cost-savings is there though not guaranteed. Forward planning pre-migration and ongoing cost optimisation post-migration are key to maximising cost efficiencies.
Related Read: Future-proof your business by optimising your use of cloud technology
Benefits of the Cloud
High Scalability
Cloud platforms can deliver enormous quantities of resources to drive almost any size workload or computing demand. For businesses with fluctuating demand seasonally or high growth plans, the demand can be scaled up or down easily and quickly compared to traditional environments. Those resources can then be released when work is complete or demands change.
Improved Productivity
Changes to a cloud IT environment can be made quicker than in a traditional IT infrastructure. With the right expertise, new instances can be spun up in minutes and then removed just as quickly. This on-demand and rapid deployment allows accelerated development and increased productivity for the business. Without hardware limitations placed on them, it allows developers to test new ideas and design new applications easier.
Over 40% of small/medium businesses have no internal IT staff, and most of these businesses have no more than one generalist on hand (The SMBs Opportunities for MSPs, Connectwise, 2022)
Challenges of Cloud
Complex Cloud Environments
The accelerated move to the cloud, largely due to the COVID pandemic, has left many businesses with poorly designed, sub-optimal infrastructures. This has resulted in complexity, lack of agility and excess cost. On top of this, skills gaps within organisations, have led to poor decision-making. Key decision-makers are often ill-equipped to identify and implement the most efficient hybrid structure.
Cost Inefficiency
Cost savings are undoubtedly a benefit of cloud IT environments, but they are not automatic. Achieving cost savings over traditional IT environments and then sustaining them requires ongoing optimisation work. Unfortunately, a lack of understanding of the pricing models of cloud platforms means that many businesses are failing to take full advantage of PAYG cloud.
Resourcing Issues
Traditional IT infrastructure requires more planning due to the slow-moving changes required for fluctuations in capacity. With the cloud, businesses need to be more agile and reactive by adjusting resources and capacity in real time. This puts the burden on businesses to implement and assess cloud utilisation constantly to ensure cloud usage maps with business plans and goals.
Organisations estimated that they wasted 32% of cloud spend in 2021, requiring better management of cloud use (The State of Cloud 2022, Flexera, 2022)
Conclusion
Navigating the increasing complexity of deploying, managing and optimising cloud infrastructures is undoubtedly a difficult task. This is on top of managing escalating costs of cloud-based infrastructure to demonstrate a good return on investment.
In a world where IT leaders are being told to do more with less it's clear optimising what you have to improve efficiency, performance and security is the logical place to start.
Managing the IT resources needed in a scalable, flexible and repeatable way is the challenge. The IT skills shortage, particularly for newer cloud-based technologies, is a critical barrier to taking full advantage of the cloud.
83% of organisations cited lack of resources/expertise as one of their top cloud challenges (The State of Cloud 2022, Flexera, 2022)
How Sify Can Help
Sify's deep experience, resources and skills make it best placed to understand the digital transformation needs of modern-day businesses. With a heritage in IT Infrastructure, Sify has grown over two decades to provide a one-stop engagement across networks, data centre, cloud, digital and IT services.
Sify enables you to build an IT infrastructure that underpins business profitability, by delivering flexible expertise to fill IT skills gaps, and by deploying, managing and optimising complex hybrid environments to deliver the right combination of flexibility, security and affordability.
Here are the key challenges our Managed Services can help your organisation solve:
Optimisation - Future-proof your business by optimising your use of cloud technology.
Resources

- Increase responsiveness with access to the right scale and calibre of specialist IT skills as and when you need them.

Cost Savings

- Make your IT budget go further by lowering your costs and becoming more efficient.

Reduce Risk

- Control your risks by ensuring the security and resilience of your IT infrastructure.
Related Read: Why Do Businesses Need Managed Services?
Working with a trusted partner like Sify can offer the right combination of flexibility, expertise and affordability, all essential elements if businesses are to stay competitive. Sify offers a breadth and depth of cloud expertise with an affordable cost model, to help SMBs optimise their cloud infrastructure and fill gaps in their in-house skills.
Discuss your IT strategy with one of our cloud experts to discover how Sify can help