C
ustom
Learning
Bespoke Content to Maximise Learner Effectiveness
Our Services
Blended Learning
Blended learning provides a holistic learning experience using a combination of learning methods rather than limiting it to one learning approach. For instance, part of the training course could be completed using digital learning methods, and then a virtual or face-to-face 'classroom with a group could be the reminder of the course.
Why Blended Learning?
Improves flexibility – multi-channel learning allows learners to fit in learning around their schedules easier
Encourages collaborative learning - blended learning creates a dynamic learning environment that encourages collaboration

Boost morale and productivity – providing choice and freedom empowers the learners to own their learning in a way that works for them
Case study: Creating a Blended Learning Platform to Reinforce Company Culture for A Global Media Giant
The Challenge
A global media, cable and satellite sports television organisation wanted to launch a new learning initiative to enhance the levels of knowledge and success of their evolving group of employees.
The Solution
A blended learning approach provided a holistic learning experience through eLearning, face-to-face training and on-the-floor assessments.
The Outcomes
The business benefits included:
A greater level of awareness about the culture makes for the success of the company.

Cultural and demonstrable behaviours constitute each unique cultural factor.

Demonstrate the culture through learned behaviours at work.

Better serve the fans by knowing, utilising, and emulating the culture.
Virtual Reality and Augmented Reality
Virtual Reality (VR) uses computer-generated content to create a virtual environment that users interact with using a VR headset or VR glasses to simulate scenarios in a virtual environment. Augmented Reality (AR) differs from VR in that it stays in the real world. AR displays virtual objects on the user's view of their live environment in real-time.
As with any emerging technology, the buzz around it can be both negative and positive but leveraged in the right way VR and AR add context, realism and personalisation to the learning experience.
Why Virtual Reality and Augmented Reality?
A safe environment – certain training scenarios are high risk and/or expensive to set up. VR and AR provide a safe environment for the learner without removing the practical learning benefits
Powerful data analytics – the ability to measure what happens in the VR and AR environment aids learning effectiveness
The power of 'doing' – theory learning can only take learners so far. Practical learning is where skill development is learned
Increased learner interest and engagement – although the technology has been available for years, VR and AR are still an exciting and immersive experience for users
Case study: Sify Provides Performance Support for Engineers at Fortune 500 Engineering Company
The Challenge
A Fortune 500 engineering company needed to support their engineers with technical drawings and animations of turbine assembly and functionality.
The Solution
Sify developed a tablet (iPad & Android) based solution with interactive 3D animations. The engineers could explore with 3D models using tablet interaction methods (Pinch zoom, slide scroll, Tap based dig downs).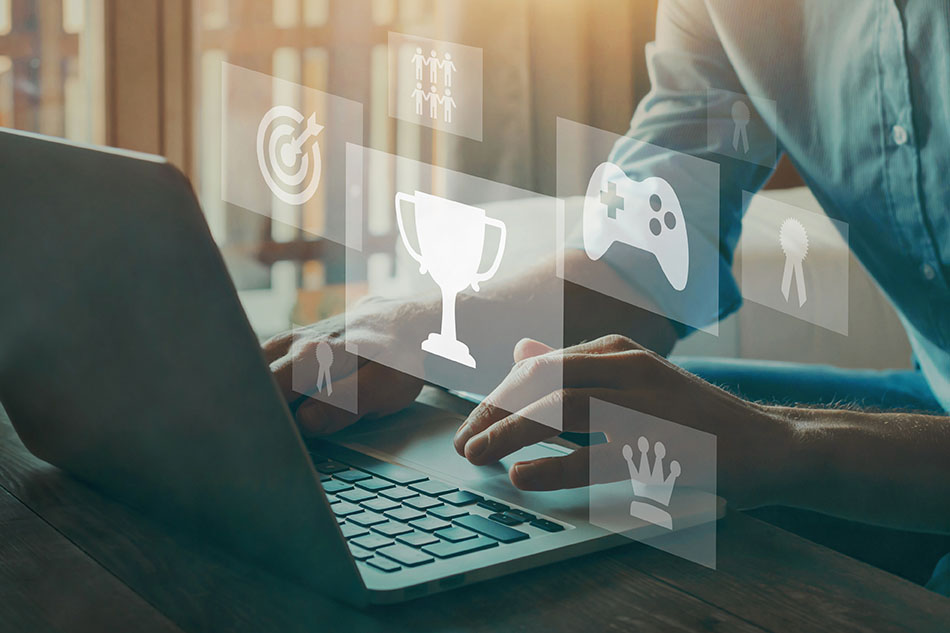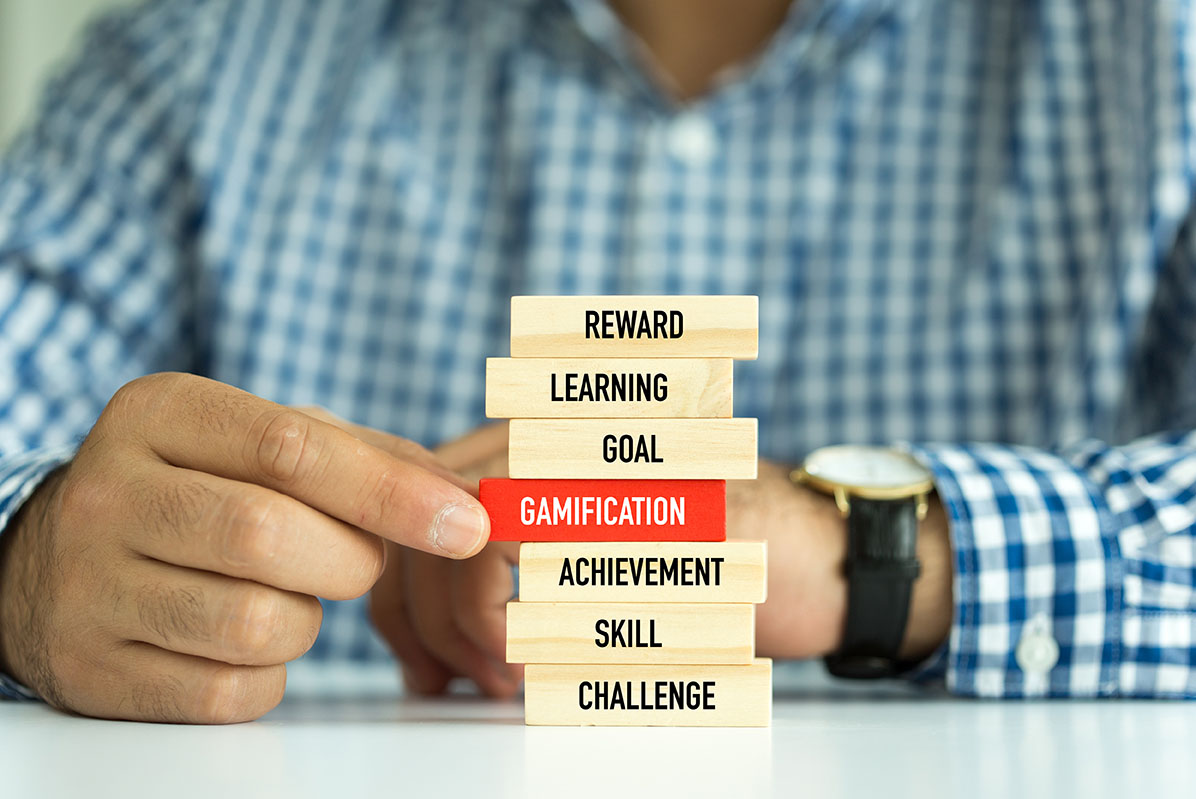 Gamification
Gamification in digital learning is an interesting concept. If you are not familiar with it, it means using game-based techniques to increase learner engagement, uptake and ongoing participation. It is flexible too. The game element can be whatever you like from a simple quick-fire quiz to scenario-based simulations. Ultimately the aim is to capture and maintain the attention of your learners to boost their understanding of your content.
Why Gamification?
Quite simply, it triggers emotions that are linked to successful learning.
Here are the key benefits:
It gives the learner control – Some people don't like being told or forced from point A to B, they prefer to figure it out for themselves. Gamification allows that.
Sense of achievement – Achievement is one of the most powerful human emotions. If you can make your learners feel they have achieved something they will want more, and learn more too.
The power of competitiveness – A powerful element of gamification is using people's natural competitiveness to beat their peers. This pushes everyone to do better and learn more.
Provide escapism – Games allow people to detach from the real world. Gamification can be used to create curiosity and excitement, two very powerful emotions, that will keep your learners engaged.
Use rewards or prizes – Beyond a sense of achievement, you could offer a tangible reward. Think the Tesco, Starbucks and Caffé Nero points system that reward their customers and ensure they keep coming back.
Case study: Game-Based Learning for Tellers in the Bank to Verify Signatures on Cheques
The Challenge
A multinational bank headquartered in the UK, with over 80,000 employees and 1,700 branches in more than 70 countries uses bank tellers to verify and approve hundreds of customer signatures in day-to-day financial transactions. Because of the increasing trends in cheque frauds and signature forgery, banks face the risk of financial loss and reputation loss.
The bank wanted a learning solution for its tellers, to help them focus on detecting signature frauds, being responsive to customer needs, and being vigilant about fraudulent transactions.
The Solution
Sify designed and developed a game-based learning solution on signature verification. The solution consisted of a digital learning course followed by a game for the bank's tellers. The course trains the tellers' various techniques used to forge signatures and customer endorsements, signature examination and verification analysis. The signature verification game also served as an assessment at the end of the course.
The Outcomes
The digital learning game induced a high level of learner interaction that was intrinsic for quick and effective learning.

The tellers perform signature verification more easily, quickly and accurately than before applying what they learned to real-time work.

The bank tellers now perform signature verification without the help or intervention of the supervisor.

The number of queries to the management concerning signature verification has significantly reduced.
Our Clients
Sify works in partnership and collaboration with our customers to understand their goals and work together to achieve them. We know our strengths and what value we can bring so it is our responsibility to ensure our customers do too so they can maximise the outcomes of our partnership.
Our commitment is always to provide excellent service and support but also continuously add value and innovation. That means working in collaboration to get the best results, challenging each other to always do better, having honest conversations and solving problems quickly when things go wrong. To us, that is what a successful partnership is all about.
Why Sify Digital Learning?
Sify Digital Learning is a specialist digital learning partner that helps organisations boost employee productivity, reduce staff turnover and improve company culture to attract, nurture and retain the best business talent.
Our learning library content includes over 165,000 courses, videos and books in 32 languages across 169 countries that develop business talent and drive performance across six key areas:
Leadership (powered by MIT SMR)

Business Skills

Technology & Developer

Digital Transformation

Compliance  

Productivity & Collaboration Tools