How to Deliver a Successful Migration to the Cloud

Lee Mortlock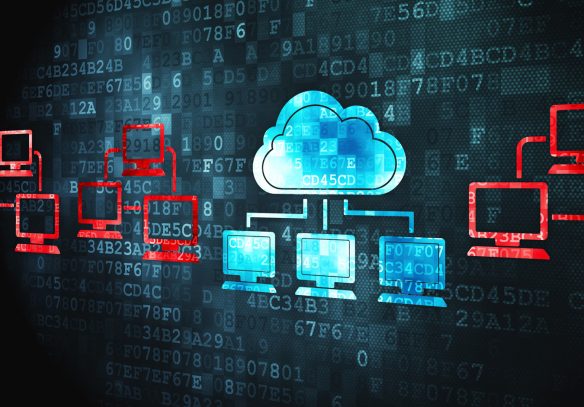 The use of cloud technology within business has grown at a tremendous rate with plenty of growth predicted to come. The challenge facing businesses now is how to maximise the value it provides their organisations.
It's easy to forget cloud computing is nothing new. The technology has been around for over 20 years. However, the vast amount of data businesses and consumers use has helped its rapid growth.
Other key reasons include:
Cost savings
Improved security
Enhanced efficiency
Better serve your customers
Faster revenue growth
Related Read: The Growth of the Cloud and the Reasons Why
How Does Cloud Technology Work?
Before we talk about cloud migration, let's take a brief look at the technology behind it. Most people use cloud services every day without realising it. Gmail, Google Drive and Facebook are all cloud-based applications. Essentially, they allow users to access all the features of the service without having to keep the bulk of that system on their own devices.
For these services, users send their personal data to a cloud-hosted server that stores the information for later access. As useful as this is for consumer applications, it is even more valuable for businesses that need access to large amounts of data over a secure, online network connection.
94% of businesses claimed they saw an improvement in security after switching to cloud. (Source: Salesforce)
The Benefits of Oracle Cloud
When considering which cloud platform works best for you, Oracle Cloud is one option. Their compelling value proposition helps organisations:
Sweat IT infrastructure assets
Achieve operational agility
Ease migration and security risk
Significantly reduce costs
Oracle further reduces cost by using the same on-premise products and tools for their cloud deployments and management, meaning no staff retraining is needed. It is built from Oracle's historic on-premise deployments, unlike other cloud providers which started with a cloud-native approach only.
As organisations implement a complete or partial transformation to the cloud, the integration between it and on-premise applications must be the focus.
Related Read: Move to the Oracle Cloud
Cloud Migration: The Challenges and Solutions
We all know it isn't practical or realistic to migrate all applications to the cloud at once. It means existing on-premise integration must be used to communicate between the on-premise applications and the cloud applications. This is achieved via a common cloud integration platform. In this scenario, Oracle has distinct advantages.
Oracle guarantees availability, management, and performance SLAs as well as delivering excellent control and visibility of cloud resources. This will help to improve business performance. We find it's an important factor for organisations considering a migration to Oracle Cloud.
However, organisations often face challenges and complications while executing their cloud migration plans.
Below are some of the key challenges Sify have learned in our experience of delivering many cloud migration projects and the solutions we achieved.
CHALLENGE:
Not every workload is cloud-ready
SOLUTION:
Prioritise the workloads into two categories
It's well-known that not all workloads can be migrated to the cloud using the same migration strategies. Sify's Cloud Assessment Services separate the workloads into two categories – the workload that must be migrated to the cloud and the workloads that can be hosted in Sify's hybrid IT-ready data centre. This helps to create the most appropriate and cost-effective cloud migration plan.
CHALLENGE:
Inter-dependency between applications
SOLUTION:
Build a migration specific business case for each application
It's vital to identify inter-dependency between applications and build migration specific business cases. Our hybrid IT-ready data centres allow you to establish fast and secure interconnection among all your applications hosted in the cloud, without any network latency issue.
CHALLENGE:
Dealing with legacy applications
SOLUTION:
Leverage Cloud Integration Platforms for hybrid deployments
As all enterprise applications cannot be migrated to cloud due to architectures, dependencies, and cost, there needs to be effective integration between legacy and cloud applications. Sify can meet Network SLAs and design, implement and manage hybrid deployments with legacy on-premise and Cloud applications. This is achieved via a common Cloud integration platform leveraging Oracle technologies.
How Sify Can Deliver a Successful Migration to Oracle Cloud
Oracle Cloud and Sify's hybrid IT-ready data centres can help you achieve your cloud transformation goals.
Sify complements Oracle's public cloud portfolio with our data centre services, migration and assessment services, telecom, and managed services. This offers a holistic approach to your cloud journey.
With the Oracle Cloud data centre co-located with us, we can offer you the advantages of Oracle public cloud and co-location of partial workloads from the same premises. These are interconnected through a high speed, low latency, and highly secure 'FastConnect' link. It allows you to leverage your own hybrid data centres without worrying about latency issues.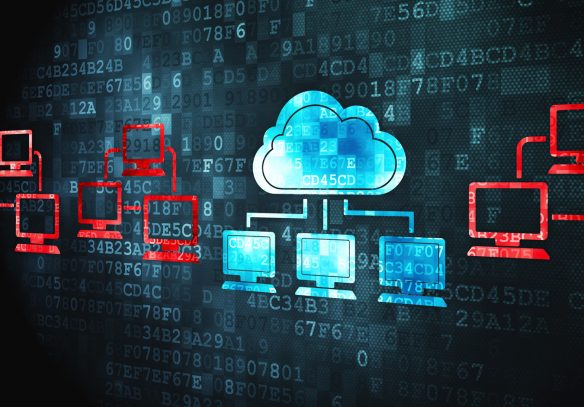 Why Sify for Your Cloud Transformation
Cloud technology is at the centre of everything we do. We own and manage Hybrid IT-ready Data Centres and Network Services offering <1ms latency for Hybrid deployments.
Sify is a trusted partner for hybrid cloud transformation and migration projects. Our professional services, software engineering and application development & management services allow you to:
Deploy resources at scale
Deliver larger, more complex projects
Achieve cost efficiencies
Reduce risk
With more than 700 certified specialists and hundreds of cloud transformation, adoption and migration projects successfully delivered, Sify has the knowledge and experience to deliver for your organisation. Working as a blended and integral part of your team, we offer our support, knowledge and experience for highly complex solutions.
The result? A cloud adoption, transformation and migration that is future-proofed for success.
How Cloud-Ready Are You?
Our Cloud Readiness Assessment provides the support and guidance needed for the vital planning stage of your cloud transformation strategy. Using our powerful assessment tools, we begin with a discovery stage to understand your existing environment. Utilising the data captured our cloud experts provide a list of recommendations for success. We then ensure the solution aligns with your business outcomes, timelines and budget. Finally, we create a suggested model for your cloud transformation.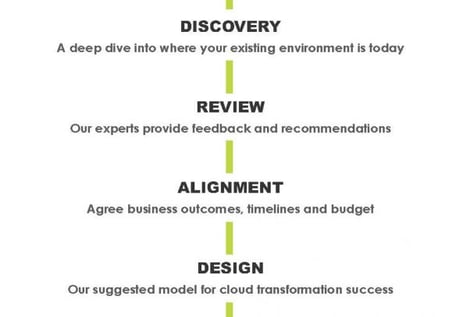 Let's Talk
We offer clear and expert advice, providing the people and skillsets required to support cloud transformation, migration, adoption and optimisation projects.
Schedule a consultation call with one of our experts today to discuss your project and discover how Sify can help.