What makes a good professional services partner?

Mark Bell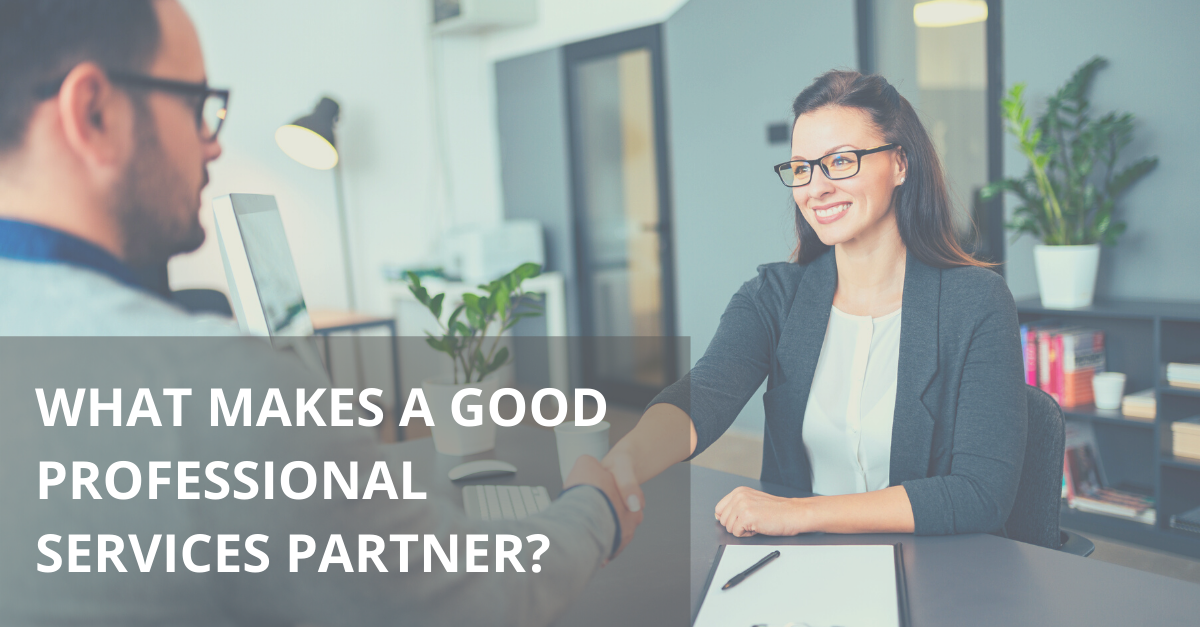 If you're selling cloud solutions to your customers, you already know that having the right technical skills and resource at your disposal is vital to your success.
We only need to look back at the events of last year to see how markets can shift in unpredictable ways. We've seen MSPs and VARs everywhere face new challenges and, in some cases, necessitating a complete shift in business approach.
Conversely, those same issues have provided opportunities to those able to pivot quickly. In particular taking advantage of a rapid acceleration of plans to move more workloads into the cloud, where they can be more easily accessed, and managed by, a remote workforce.
Cloud hyperscalers like AWS and Azure add new features on a regular basis, with AWS now offering more than 175 services (at the time of writing). With each passing year, the complexity of IT solutions becomes greater, and the sheer scope of solutions customers ask for requires ever greater expansion of resources and corresponding investment in training and recruitment just to keep up, all of which takes time and can take focus away from your core business.
The shift from on-premise into cloud environments has been happening for a number of years now and many MSPs and resellers have gained skills and experiences with cloud providers. It's a common scenario, we've all heard about "that one guy who knows AWS" (or similar), who has been absolutely maxed out for months while others lacking the same knowledge have been frantically training before being plunged into the deep end on customer projects. Even organisations with larger teams have seen challenges as parts of their businesses have been idling whilst others are working at top speed and still losing ground.
There is any number of reasons why our partners choose to work with us, but here are a few of the headlines that might resonate with you:
Your professional services team is simply too busy and values help and support.
You're spending time and money training a skilled team in-house – even when some of those skills are rarely used.
Your customers are asking for something 'out of scope', that needs extra skills or resource to bid/compete/win.
We're 100% Channel – meaning we will never engage with your customers except on your behalf.
Using Sify doesn't mean transferring responsibility or not using your existing teams. A large part of the appeal for partners is our flexibility. We can work the way you want us to work. We can be 'white labeled' as part of partners' own service teams for a seamless experience or brought in for a specific aspect of a job, or anything in between, depending on what works for your business.
There are a number of ways we can help, including assessments, migrations, and optimisation for platforms such as Microsoft Azure, AWS, Google. We can also work on the migration and customisation of ERP solutions such as SAP and Oracle. Even DevOps, AI, and Automation projects.
Our partners enjoy some really clear benefits from working with us, including:
Skills and experience
Most resellers are specialists. Partly due to not having the ability to build expertise in every single area. And training takes time and money and experience takes even longer to attain. Working with Sify connects partners to expert teams with the right accreditations and experience to deliver projects at the quality your customers expect.
Cash is king
If you're a business leader, the uptick in revenue is essential. If you're sales-focused, you'll have another number – margin. A fixed cost from a trusted partner means you'll know what your profits are and you'll be able to produce a proposal with costs you can trust. When projects overlap and people are away from the business unexpectedly, you can reduce your costs on training for skills that are used only occasionally.
The latest technology
Keeping up with a single cloud provider's new releases is hard enough, AWS and Microsoft release new features on an almost daily basis. We can keep your teams up to date with new options and new technology as often as you need and make sure you have teams ready to deploy solutions quickly and seamlessly by experts.
Improved productivity
Are your engineers performing boring, repetitive work? Everyone has a limited amount of time and attention to share amongst all their demands. Having highly skilled solution engineers running penetration tests or sitting watching a data migration to make sure it goes smoothly isn't always the best use of their time and skills. Working with us can free up time to spend on architecting solutions and adding more value to clients, and keeping your best talent engaged and happy in their work.
A flexible relationship
We can work 'for' you as required and on a flexible basis. Our preference, of course, is to become true partners and over time gain a deep understanding of your business and your client relationships so we can help your business grow and thrive.
If you'd like to find out more about how we work with partners, reach out, and start a conversation today.