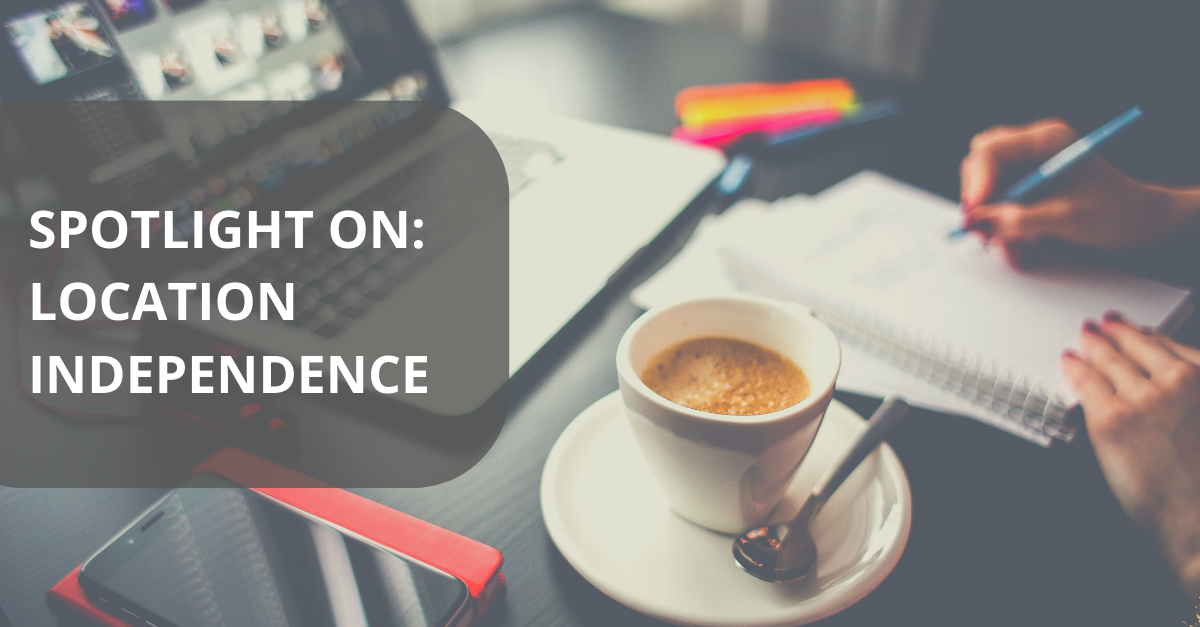 New Services That support The New Normal But How Do Businesses Get The Most Benefit?
In 2020, we learnt some valuable lessons about innovation in the cloud. Businesses that were previously lagging in their digital transformation efforts, found themselves on the back-foot and had to up the pace of innovation to support their dispersed workforce, remain competitive in their market and create customer experiences that would help them weather the storm.
The message was clear, invest in your cloud services and mobilise those resources as quickly as possible. Businesses without a clear cloud strategy were at risk of sinking investment into services that jarred with their existing environment.
So why hasn't every company made the leap to Cloud? There are many reasons, but they can be broadly characterised in the following areas:
Low-latency computing power – when the nearest public cloud servers are not close enough to meet application latency requirements.
Local data processing – where some local datasets can't be easily migrated to the cloud for processing due to cost.
Data sovereignty – where some sensitive data must be kept local to a country or region.
Migration and modernisation – when some workloads can be difficult to move from on-premises because of other interdependencies.
But this isn't a criticism of any businesses efforts to create an IT ecosystem that performs well remotely, but more an observation of the pitfalls where experience and specialist expertise may be in short supply who get the full picture.
Challenging circumstances have one silver lining, they give rise to a greater spirit of innovation. Location Independence is set to grow in 2021, now there's a growing acceptance that business can truly be done anywhere. This goes beyond remote working to encompass an organisation's entire operations from product development to customer support models.
Enter Distributed Cloud, which allows businesses to access public cloud infrastructure at any location, while the public cloud provider owns and maintains the service. Because these services are 'distributed' or executed at the point of need, there are many benefits to this type of service including improved performance and a reduction in latency issues. It also neatly covers off any concerns around compliance relating to where customer data should be stored.
Gartner predicts by 2024, most cloud service platforms will provide at least some distributed cloud services that execute at the point of need. So, it's definitely going to form part of how the major vendors evolve their products.
Today, AWS, Microsoft and, Google all provide on-premises public cloud offerings.
AWS Outposts is billed as a fully managed service that offers the same infrastructure, APIs and tools to any workspace for a consistent experience. For large retailers with low latency computing needs, this type of environment offers a valuable ability to scale up when needed.
Microsoft's Azure Stack promises the capability to extend Azure services to 'your environment of choice' from the data centre to edge locations. Again, it's about delivering consistency of experience and getting real-time intelligence on an IT estate, allowing organisations to optimise their customer experience.
Google Cloud's Anthos promises 4.8x ROI within 3 years and promises the same consistent experience across legacy and cloud-native applications deployments. Anthos emphasises agility and cost optimisation and security at scale, allowing for greater control of the IT ecosystem, as well as enabling faster delivery of apps to the market.
In terms of the evolution of Cloud Computing, on-premises public cloud offerings make a lot of sense. Anything that distils the technical complexity for the customer can only be a good thing. I'm excited to see how these services grow and evolve in 2021, but like all emerging technologies and services, there is an element of the devil is in the detail. Maturity comes from knowledge and use-cases and while these services offer unprecedented flexibility, they do not reflect the capability of the provider's full suite of services. Engaging with these services is best done through the lens of experience. That's where a trusted cloud services partner can help, and these emerging services can become truly accessible, in a way that's both cost-effective and right for their business.