What to Consider for a Data Centre Service Partner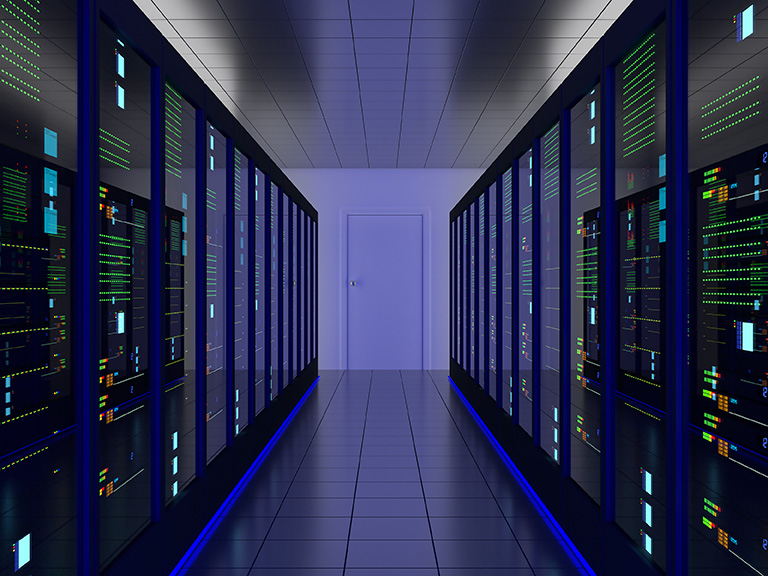 Organisations are on a perennial quest to reduce costs and increase their business focus with the power of data. There is an increased emphasis on unleashing the full potential of technology with the Data Centre (DC) and the corroborating IT infrastructure. Organisations are increasingly looking forward to unlocking data-driven transformation by partnering with the right Data Centre service providers for organisational resilience, business continuity, and cost savings.
The pandemic has further pushed for the growth in digital adoption and IT-infra trends where enterprises are largely gravitating towards colocation and cloud rather than in-house DC. With flexibility, scalability, and state-of-the-art security being guaranteed, they need a reliable and trustworthy partner who can go beyond their basic Data Centre requirements.
Choosing Your Ideal Data Centre Service Partner
There are many factors to consider when choosing a data centre partner but here are our suggestions based on our experience:
Dedicated Subject Matter Experts across all functions in each Data Centre including Electrical, Mechanical, Building Management System, Health & Safety, Security and Network.

Cross-industry experience in hosting diverse workloads on carrier-neutral Data Centres.

Data Centre presence across all regions to serve customers effectively.

Stringent physical infrastructure security.

Green Data Centres with energy-efficient devices and processes to reduce energy consumption.

Sourcing and deploying renewable energy.

Strong Environmental Health & Safety (EHS) policies.

Redundant architecture for high resiliency.

Backup and Disaster Recovery capabilities.

Operational Excellence to ensure uptime of 99.999%.

Partnership with leading Hyperscale Cloud Providers.

Fast Network connectivity to multiple public clouds.

Experience in optimising hybrid cloud.
An ideal provider should have a partnership with leading hyperscalers, connectivity to respective public clouds, and experience of optimising the hybrid cloud. With increasing emphasis on environmental safety and sustainability, it is best if your provider uses green data centres which use renewable energy for reducing water usage, electricity consumption, and harmful emissions. A quick way of judging a provider is to look at the overall customer feedback for its services.
Sify Data Centres – Your Ideal Data Centre Transformation Partner
Being the very first Data Centre Colocation Service Provider in India, Sify has a rich experience of 20 years in building, owning, and operating Data Centres. Owing to its operational experience and efficiency, it has been ensuring 100% uptime for its customers since 2008. Sify has 10 operational data centres spread across all major Indian cities – Mumbai, Bengaluru, Hyderabad, Noida, Kolkata, and Chennai with 70 MW IT power capacity. Thus, customers have the flexibility of choosing a DC close to their location, expanding business to new geographies, and selecting multiple DR sites in different seismic zones for high resiliency. Additionally, Sify has a roadmap of adding another 200 MW in the next four years to address the increasing demands of its customers.
Experience Sify Data Centres in 360-degree Virtual Reality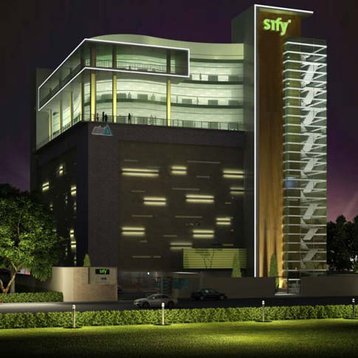 Sify's carrier-neutral Data Centres are equipped with multiple Internet Exchanges such as AMS-IX, Extreme IX, NIXI, etc for facilitating OTTs, ISP interconnects, and Content IP peering. This allows customers to reach multiple Cloud Service Providers (CSPs) and select the most compatible CSP for accelerating their data processing and storage efficiency. In addition, Sify's massive Data Centre and Network ecosystem connect more than 48 Interconnected Data Centres across India. Sify Data Centres hosts Hyperscaler Cloud Providers with their Cloud Connects enabling cloud adjacency for the hybrid cloud. Customers can leverage the above for faster access to cloud applications and scalability of critical processes enabled by the Hybrid Cloud architecture.
Sify Data Centres have multiple security layers as per global standards for extremely high data security. Keeping ahead of the curve, they feature multiple fibre paths to counter evolving security threats. Sify Data Centres are certified as per ISO 27001:2013, ISO 20000-1:2011 and ISO 9001:2008 as well as SOC 2 reporting, TIA 942 Rated 3, PCI DSS, and SAP HANA. These qualifications have compelled customers to choose Sify as their first choice for a secure and safe infrastructure for hosting in India.
To enable a seamless experience, Sify also offers cross-connects and rack space deployment services through an easy-to-use self-service portal. Sify Data Centres have been entrusted by industry leaders from BFSI, manufacturing, e-commerce, ITeS, healthcare, media, and many more. Sify Data Centres address all your data centre requirements for accelerating your digital journey including Colocation, Data Centre consolidation/expansion, Disaster Recovery, and Hybrid Cloud.
Build Your Bespoke Environment in India
India is one of the largest and fastest-growing markets for digital consumers. An entire ecosystem of primary and associated services is benefiting from this rapid change. The data centre has become the epicentre of Cloud and Digital Transformation in the region.
As the pioneer in data centre services in India, Sify was one of the first service providers to offer Managed Hosting Services, Colocation Services and Enterprise-ready Cloud Services, serving customers since 1995.
Sify will help you build your bespoke service environment in any of our ten data centres across the Indian subcontinent.
Learn more about our Data Centre Services